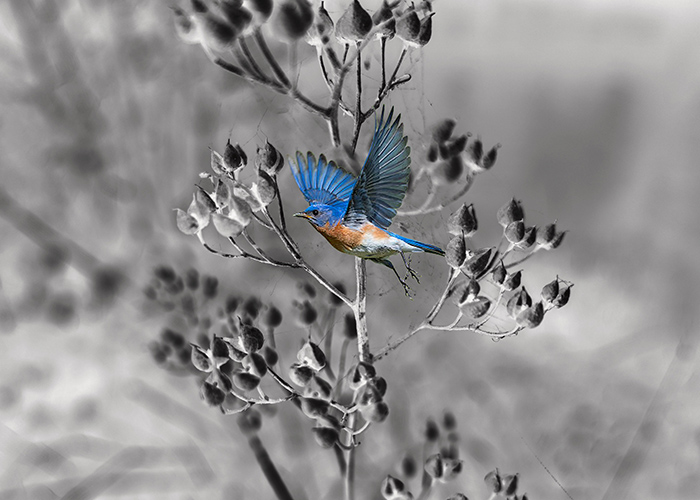 IMMERSIVE OUTDOOR MUSICAL PERFORMANCE
TRISTAN PRADELLE / CHRISTOPHE MONNIOT / JULIEN MATROT / SYLVAIN KASSAP / JULIETTE ADAM / MATTHIAS MAHLER / JEAN DAUFRESNE
THE SKY / THE TREES / THE BIRDS / THE CITY / THE TIME : 4O MINUTES
Birdsong crosses space and reaches the listener's ear with a delay. Communicating in the manner of birds is playing with time and space, accepting that not everything is immediate; but it is also feeling in the middle of the world where everything in us is in dialogue : the noises of the city, the silences of waiting, the links that animate us, survival, poetry…
Derrière le masque du temps is a connection with the sound that travels, with the one that traces the paths and distances, around, all around, in us . . . it's the sound that marks the beginning or the end of an expectation . . . it's the noise that gives us back to the world . . .
During this concerto-performance, the spectator is free to go from the song of one musician to another, from the music to the sounds of the city, from the vision of the city to the perception of nature, to the presence of birds . . .
This proposal was born in the silence and in the bird songs of the first period of confinement in 2020.
It's completely compatible with the sanitary restrictions if they were to last still.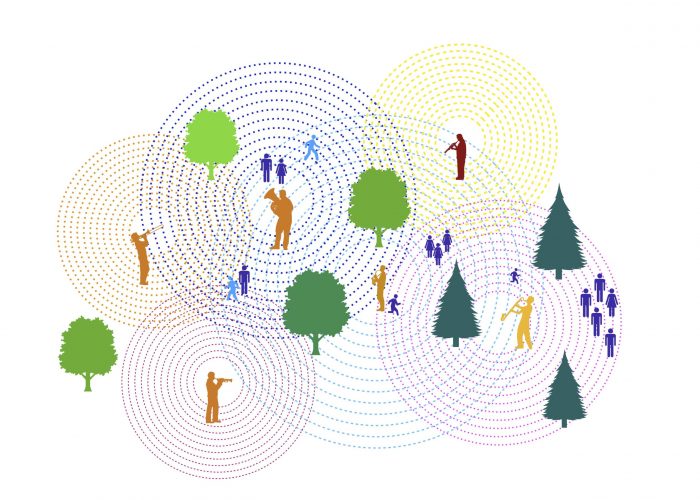 Destination : all audiences
Duration : about 40 minutes 
Creation dates 3/10/2020, postponed to 2021
Composition, staging, alto saxophone : Tristan Pradelle
Sopranino saxophone : Christophe Monniot
Trumpet : Julien Matrot
Bass clarinet: Sylvain Kassap / Juliette Adam
Trombone : Matthias Mahler
Euphonium : Jean Daufresne
Production : Cie t r a n s H u m a n c e s
Production assistant : Léa Johanny
Contact : sonore@transhumances.art
(Cancelled) October 3rd & 4th, 2020 – Derrière le masque du temps –  Mur/Murs Festival (Vitry-sur-Seine)