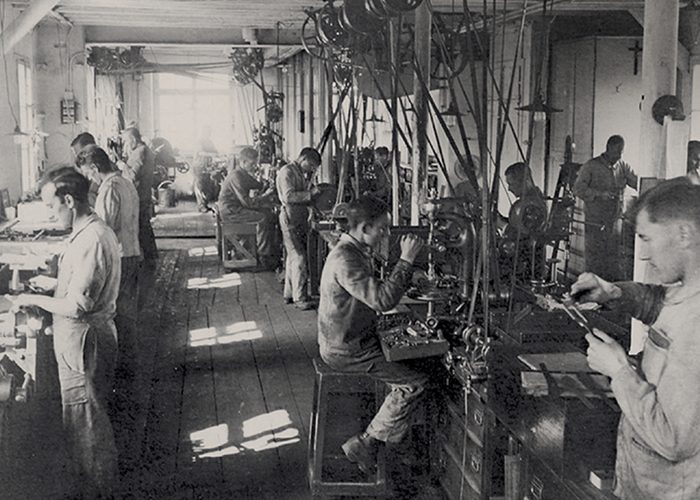 MUSICAL AND VISUAL PERFORMANCE IN SITU WITH THE WORK ACT
TRISTAN PRADELLE / ALEXANDRE PERROT / ARIEL TESSIER  / SIMON HENOCQ
WORKER GROUP
Billions of people work to make our world exist every day. In the confines of companies and in the middle of striking scenographies, this activity shows sensitive and inhabited bodies in the middle of particular soundscapes.
WORK IS ART ! places four musicians alongside a group of workers in action in manufacturing workshops, factories or construction sites. They compose together a music where the sound of the instruments mixes with the sound of the machines, with the noises of work.
Workers and musicians become the artists of an original moment, both sonorous and very visual. 
It's an event of simultaneous fabrications. It's social, it engages to speak about the everyday life, about poetry, about participation . .
" . . . to be there all together, in a workshop, a working day (almost) like any other … "
Destination : all audiences according to the specificities of the workplace
Duration: 45 minutes
Creation dates : 18/05/2021 Ets Lefeuvre (Grigny)
Conception, staging, saxophone : Tristan Pradelle
Electric guitar : Simon Henocq
Double bass : Alexandre Perrot
Drums : Ariel Tessier
With the participation of groups of workers-manufacturers, workers, craftsmen of the places of programming
Production : Cie t r a n s H u m a n c e s
Production assistant : Léa Johanny
Contact : sonore@transhumances.art
18/05/2021 to the Lefeuvre company
On May 18, 2021 the premiere of the performance took place at the company Lefeuvre, industrial factory of pancakes and crepes, in the presence of workers and a group of business leaders of the CJD 94
Photo credits : Marianne Musiat & Nicolas Benoit